Jubin BMS launches Malaysia's largest tiles & sanitary wares showroom by CreativeHome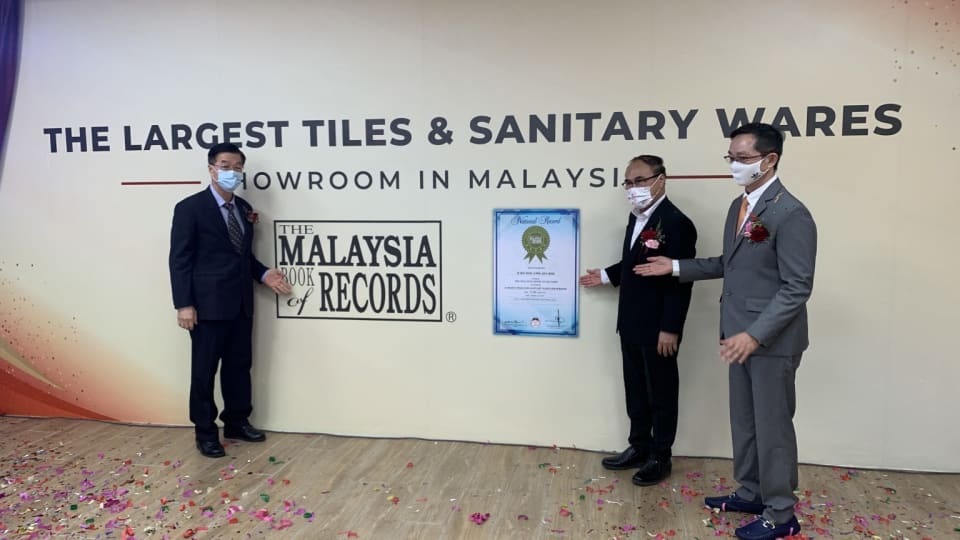 Jubin BMS Sdn Bhd, a leading tiles, stone mosaics and sanitary wares supplier and retailer, launched its newly extended 3-storey showroom named BMS Complex here in Tebrau 3, Johor Bahru today. The event was witnessed by Johor State Executive Councillor for Unity, Trade and Consumer Affairs Dr. Chong Fat Full.
During the launching ceremony, the company also received an official award from the Malaysia Book of Records for 'Malaysia's largest tiles and sanitary wares showroom'. The newly extended BMS Complex, when combined with the existing showroom space, spans approximately 70,000 square feet.
Here, shoppers can find an extensive range of tiles, stones, mosaics and sanitary wares from many world-class brands, displayed in an innovative showroom design experience combined with an efficient logistics and warehouse system to fulfil customer's expectation and convenience.